Violetta Leigh completed the Creative Writing program at the University of Victoria with a focus on fiction and a second major in Environmental Studies with a focus on political ecology.
In addition, she is a Technical Writer certified with distinction by the British Columbia Institute of Technology. Her practice focuses on collaborative and innovative solutions to climate change and sustainability, as well as promoting the conservation and restoration of biodiversity, ecology, and ecosystem services.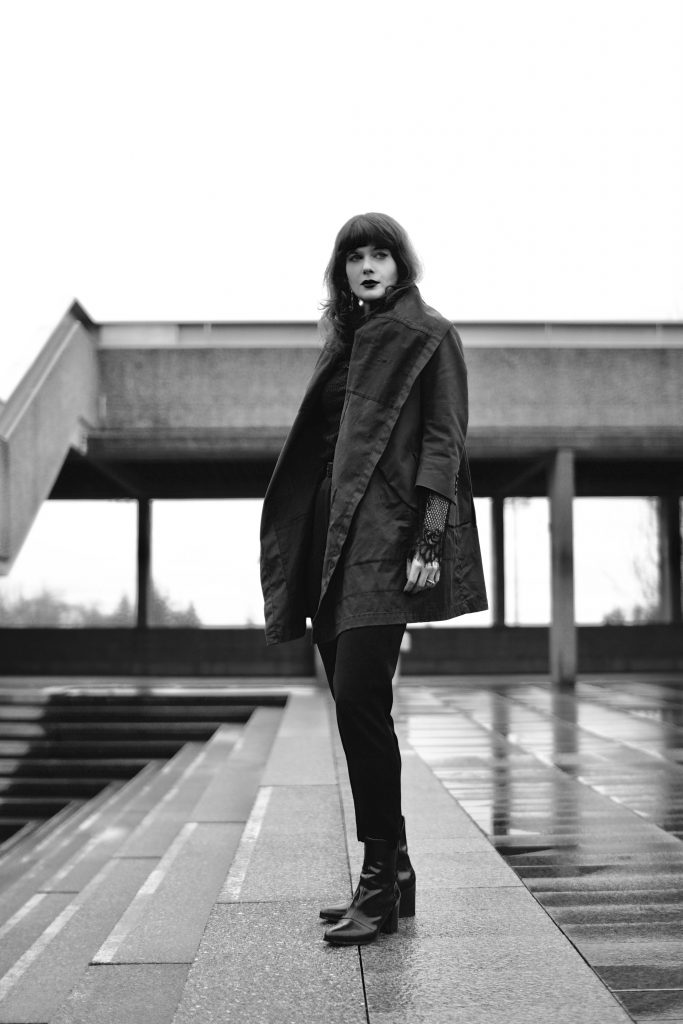 Her fiction and poetry have been published in Aotearoa/New Zealand, Barcelona, Berlin, London, Los Angeles, Toronto, and Virginia.
Her first chapbook of prose, drone philosophy, was released by Cardinal Valor press in 2019.
In 2021, Black Flowers Press published a chapbook of her poetry, Night Paces, as the second issue of their Black Editions.
Proficient with non-fiction, as well, she writes: artist biographies, exhibition statements, magazine editorial, marketing material, and social media/website copy.
From the Okanagan Valley, she has been based in Vancouver for ten years, which is located on the ancestral and unceded territories of the Musqueam, Squamish and Tsleil-Waututh Nations.
She thinks perfection is ugly and in the things humans make wants to see scars, failure, disorder, distortion.