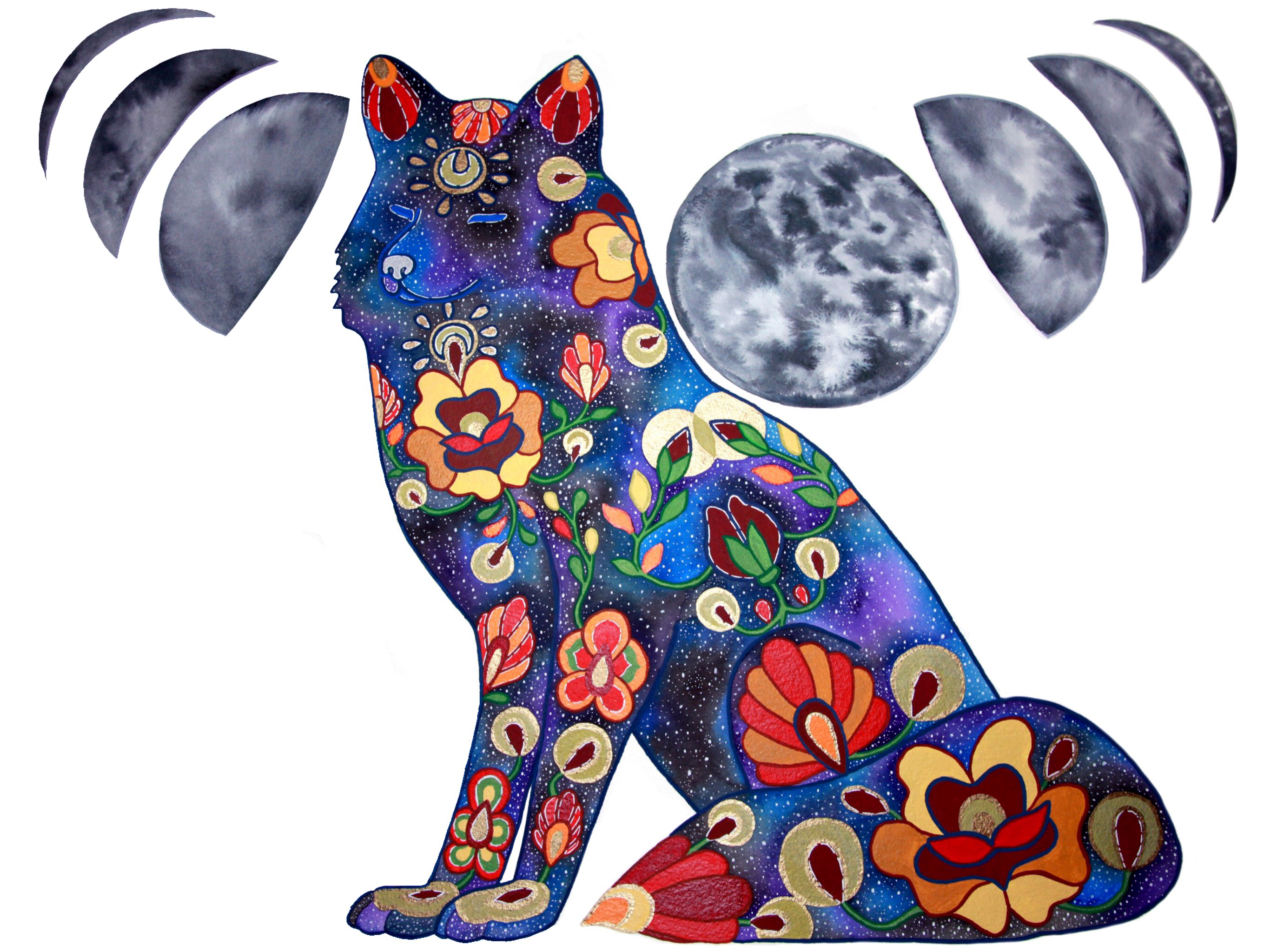 Melanie Jewell is a multimedia artist based in Fort Smith, Northwest Territories. She studied at the Alberta College of Art and Design before transferring to the University of Victoria and graduating with a Bachelor of Fine Arts. Her practice focuses on drawing, painting, and both digital and traditional photography. Her work has been shown at the Northern Life Museum & Cultural Centre, (2010,) and Upstairs Gallery, (2012.)
She sources inspiration from the landscapes, animals and sunsets of the north. Nature offers infinite sparks that light her creative process, from the dark, star sprinkled winter sky to the experience of breaking trail into the unknown forest. Her animal skull series explores the anatomy of local animals, including: lynx, beaver, and bison. She documents seasonal, regional moments by painting on black backgrounds and patterning with small, repetitive marks.
She most often works with mixed media, utilizing a variety of surfaces for canvas, but most often cold press watercolour paper, canvas, and wood panel. Her preferred mediums are ink, pencil, felt pens, acrylic pens, and acrylic paint. She sketches by hand, then uploads the sketch to an iPad Pro using the Procreate app.  She prints the sketch and transfers it to an alternate surface with carbon paper. Her techniques vary with the subject matter, but her most recent work applies acrylic ink washes to watercolour paper with an enjoyment of mixing mediums on heavy textures.
Jewell explores her distinct spectrum of nature motifs reinterpreted with modern techniques, playing with canvas and electronic medium to document character narratives rooted in her northern home.