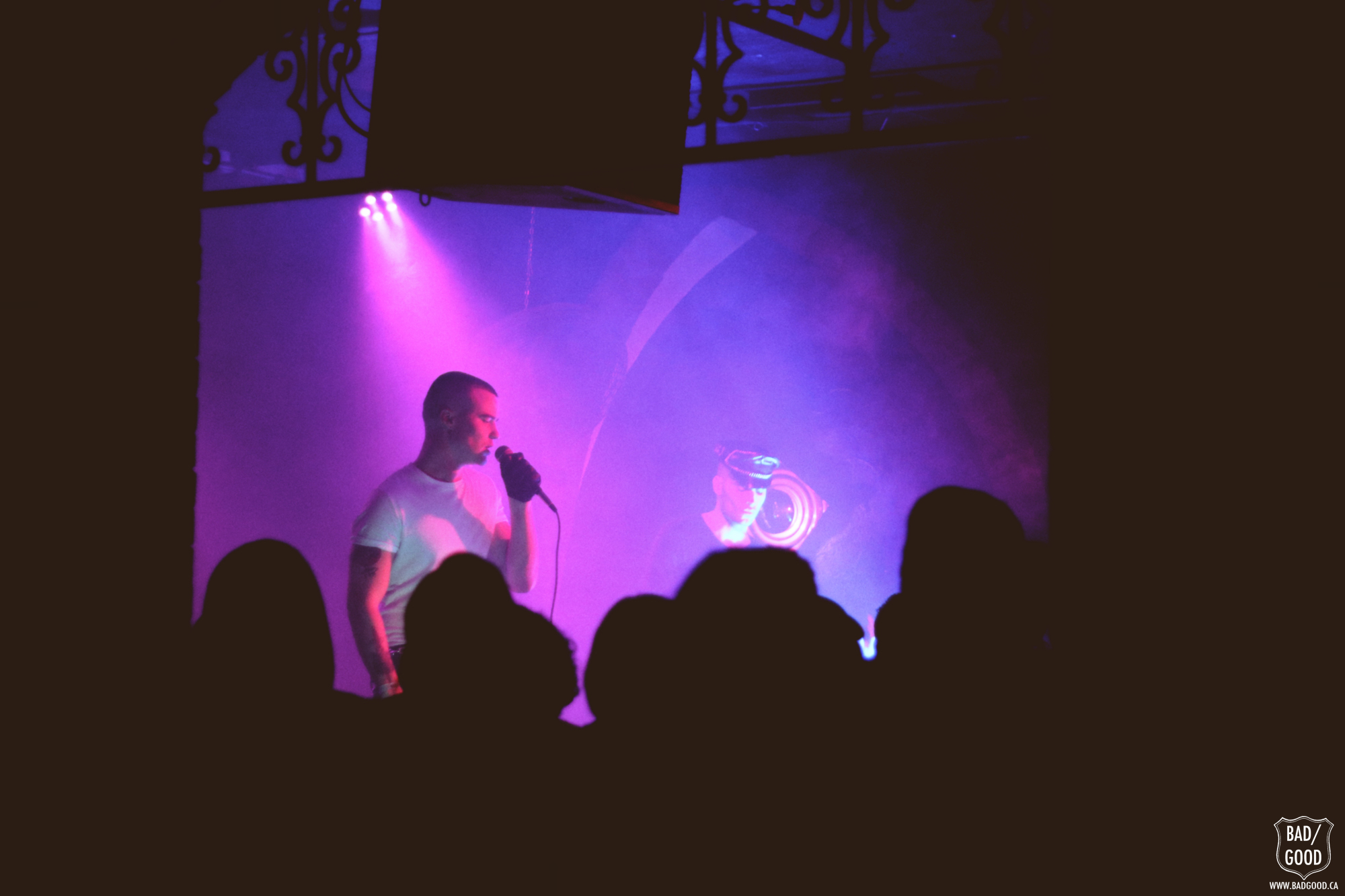 Ritual Veil shot by Bad/Good at VERBODEN 2018.
The VERBODEN Music Festival thunders out of the darkness and into its third year! From April 13-15, Vancouver's biggest darkwave festival returns featuring over 30 post-punk, industrial, EBM, Goth and synthpop bands across three venues – all conveniently located within a seven block radius. 
VERBODEN unites local dark favourites ACTORS, Girlfriends and Boyfriends, Freak Dream, Ivory Towers, Koban, Mode Moderne, Psychic Pollution, Thegn, Void Mirror, Weird Candle and more. Out of town guests include: Beast Nest (Oakland), Cervello Elettronico (New York), Glass Apple Bonzai (Toronto), Harsh R (Olympia), Ritual Veil (Portland), SASHCLOTH & AXES (LA), Soft Riot (Glasgow) STRVNGERS (Edmonton) VOWWS (Sidney).
VERBODEN is community organized and run. Founder Robert Katerwol, (Weird Candle/Wire Spine) continues to manage the festival. "VERBODEN is growing and I want nothing more than for it to mature into a world-renowned darkwave festival. I couldn't do this without the bands, attendees, volunteers, and all the friends involved. Thank you!"
The three day VERBODEN 2018 festival pass grants ALL access to official venues on April 13, 14 and 15. Half-price admission to the pre-party April 12 and late-night after party April 14 are also included. Passes are $40 and available online. Please visit www.verbodenfestival.com for festival info including schedules, set lists, directions and more.
Contact verbodenfestival@gmail.com for guest list, interviews, or media access.